Find our amazing collection of Simple Indian Dinner Recipes that are made healthy, vegan or vegetarian and egg free and are bursting with Savory, Spicy typical Indian flavors. What is incredible about these recipes is that they are made in as much oil/ ghee as needed and yet they are full of deliciousness.
Read on to find my easy tricks to make these restaurant styled Indian dishes for dinner in low calorie.
These Simple Indian Vegetarian Dinner Recipes are packed with nutrition and flavor and are so easy to make. Indian cuisine is known for its rich and diverse flavors, aromatic spices, and vibrant dishes that are enjoyed by people all around the world.
Whether it's a North Indian Dal or South Indian Uttapam or Dosa, Mumbai Pao Bhaji or a main dish or a paneer snack, a quick curry or Biryani, these Popular and traditional Indian Recipes are hearty and vegetarian and help you make a complete meal in a jiffy.
While I love food served at Indian Restaurants, I prefer making healthy Indian meals at home with the same restaurant touch minus the loaded oils or creams. The reason is that restaurant food is not made fresh and is reheated several times using the same gravy by adding more cream and butter, every time they reheat. This collection of Indian Vegetarian Dinner Recipes uses fresh and local ingredients. Each component of them is made from scratch and most of these recipes use Desi Ghee.
Jump to:
Why Would You Love This Collection?
Flavor and amazingly delicious recipes
Mostly made in Desi Ghee.
Low calorie Perfected Recipes.
Made with simple and fresh ingredients.
Easy, quick and Flavorful!
Taste like Restaurant but are made in a much better and healthy way!
A complete wholesome Indian meal that is nourishing for all age groups.
Kids Friendly.
Weight Loss Friendly.
The Best Indian Vegetarian Dinner Recipes!
What is a Typical Indian Dinner?
An Indian vegetarian dinner consists of a variety of dishes from lentils, curries to rice and Chapati (flatbread). It depends on which part of India we are referring to. The South Indian food mostly includes rice, Idli, Dosa and Sambhar and makes use of coconut in their recipes, while North Indian prefer to have Dal (Lentils), Curry (vegetables) and Chapati or paratha.
Main Dish (Curry or Gravy Dish): This is often the centerpiece of the meal and can include various vegetarian options, such as:

Paneer Dishes: Paneer tikka masala, paneer butter masala, or matar paneer (peas and paneer curry).
Lentil Curries: Dal (various types of lentil curries) like dal makhani or tarka dal.
Vegetable Curries: Chana masala (chickpea curry), bhindi masala (okra curry), or baingan bharta (roasted eggplant curry).
Mixed Vegetable Dishes: Vegetable korma, vegetable jalfrezi, or sambar (a South Indian vegetable stew).

Starchy Sides: To accompany the main dish, Indian vegetarian dinners often include starchy sides like:

Rice: Steamed white rice, pulao (rice cooked with vegetables and spices), or biryani (flavored rice dish).
Bread: Roti (unleavened flatbread), naan (leavened flatbread), or paratha (stuffed flatbread).

Accompaniments and Condiments: Indian dinners are often served with an array of accompaniments and condiments, such as:

Raita: A yogurt-based side dish with vegetables or herbs.
Pickle: Mango pickle, lime pickle, or mixed vegetable pickle.
Chutney: Mint chutney, tamarind chutney, or coconut chutney.
Papad: Thin, crispy lentil or potato crisps.

Salad: A simple cucumber and tomato salad with a dash of lemon juice and spices is a common addition.
Dessert: Indian desserts are known for their sweetness and variety. Some popular choices for dessert in a vegetarian Indian dinner include gulab jamun, rasgulla, or kheer (rice pudding).
Beverages: You might also enjoy a beverage such as masala chai (spiced tea) or a refreshing glass of buttermilk.
Since I am North Indian, this collection of Indian dinner would mostly consist of the dishes inspired from North India.
Indian Spices
Indian cuisine is renowned for its use of a wide variety of spices and herbs, which contribute to the complex and flavorful nature of Indian dishes. Here are some of the most commonly used Indian spices:
Turmeric (Haldi): Known for its vibrant yellow color, turmeric is widely used in Indian cooking. It has an earthy, slightly bitter flavor and is a key ingredient in curry powders and many curry dishes.
Cumin (Jeera): Cumin seeds or ground cumin are used to add a warm, nutty, and slightly citrusy flavor to Indian dishes. It's a fundamental spice in many Indian recipes.
Coriander (Dhania): Coriander seeds and ground coriander have a mild, citrusy flavor. Both the seeds and fresh coriander leaves (cilantro) are used in Indian cooking.
Cardamom (Elaichi): Cardamom pods, both green and black, are used to add a sweet, floral, and slightly spicy flavor to Indian desserts, rice dishes, and masalas.
Cinnamon (Dalchini): Cinnamon sticks or ground cinnamon provide a sweet and warm flavor to both sweet and savory dishes. It's commonly used in biryanis and rice-based dishes.
Cloves (Laung): Cloves are intensely aromatic and have a strong, pungent flavor. They are used in spice blends and are often used to stud vegetables and meats in various dishes.
Black Pepper (Kali Mirch): Black pepper is used for its pungent and spicy heat. It's a common seasoning for many Indian dishes.
Chili Peppers: Various types of chili peppers are used in Indian cuisine to add heat. This includes red chili powder, green chilies, and dried red chilies.
Mustard Seeds (Rai): Mustard seeds are used for tempering and add a nutty and slightly spicy flavor to dishes, particularly in South Indian and Bengali cuisine.
Fenugreek (Methi): Fenugreek seeds and leaves are used for their slightly bitter taste and are a key component in many spice blends and curry dishes.
Asafoetida (Hing): Asafoetida is a pungent-smelling resin that is used in tiny quantities to enhance the flavor of Indian dishes, particularly in lentil and vegetable preparations.
Curry Leaves: Curry leaves are used for their unique, aromatic flavor. They are commonly used in South Indian cooking, especially in tempering.
Nutmeg and Mace: Nutmeg and mace are used for their sweet and nutty flavor and are often added to sweet dishes and spice blends.
Saffron (Kesar): Saffron threads are used to impart a golden color and a delicate floral flavor to dishes like biryanis and desserts.
Bayleaf(Tej Patta)- are used to add a subtle, earthy flavor to various Indian dishes, particularly in rice dishes, stews, and meat curries. They are often added during the cooking process and then removed before serving, as they can be quite tough and are not typically consumed.
Garam Masala: Garam masala is a blend of various spices, often including cloves, cinnamon, cardamom, and more. It's added towards the end of cooking to enhance flavor.
Pls don't be overwhelmed with this huge list of spices. It's not necessary to include all spices in one dish on a daily basis. We make use of the whole spices when the paneer or special curry dishes are made for guests. For a regular dinner at home, you might need a few spices only.
Expert Tips For Tasty Indian Vegetarian Foods
Preference to use Ghee over butter in small quantities for all gravy based recipes like Lentils, Paneer dishes and Legumes.
Avoid mixing of any fats like ghee with butter or oil with ghee for a healthy meal.
When Onions are sauteed in ghee, add spices before adding tomatoes. Onions would leave ghee after browning, separate onions o side in wok and on slow flame add spices.
When making dry vegetables, add spices before adding vegetable in just warm oil (not hot as the spices might burn).
I use GM Foods brand spices for Chole, Pao Bhaji and paneer dishes and in my experience, it gives best taste without making the food too much spicy.
Keep a small bowl filled with water over the wok lid to avoid burning of vegetable. This helps you cook in steam and you don't have to add any extra oil for sauteing.
Collection of 25+ Indian Vegetarian Dinner Recipes
Indian Starters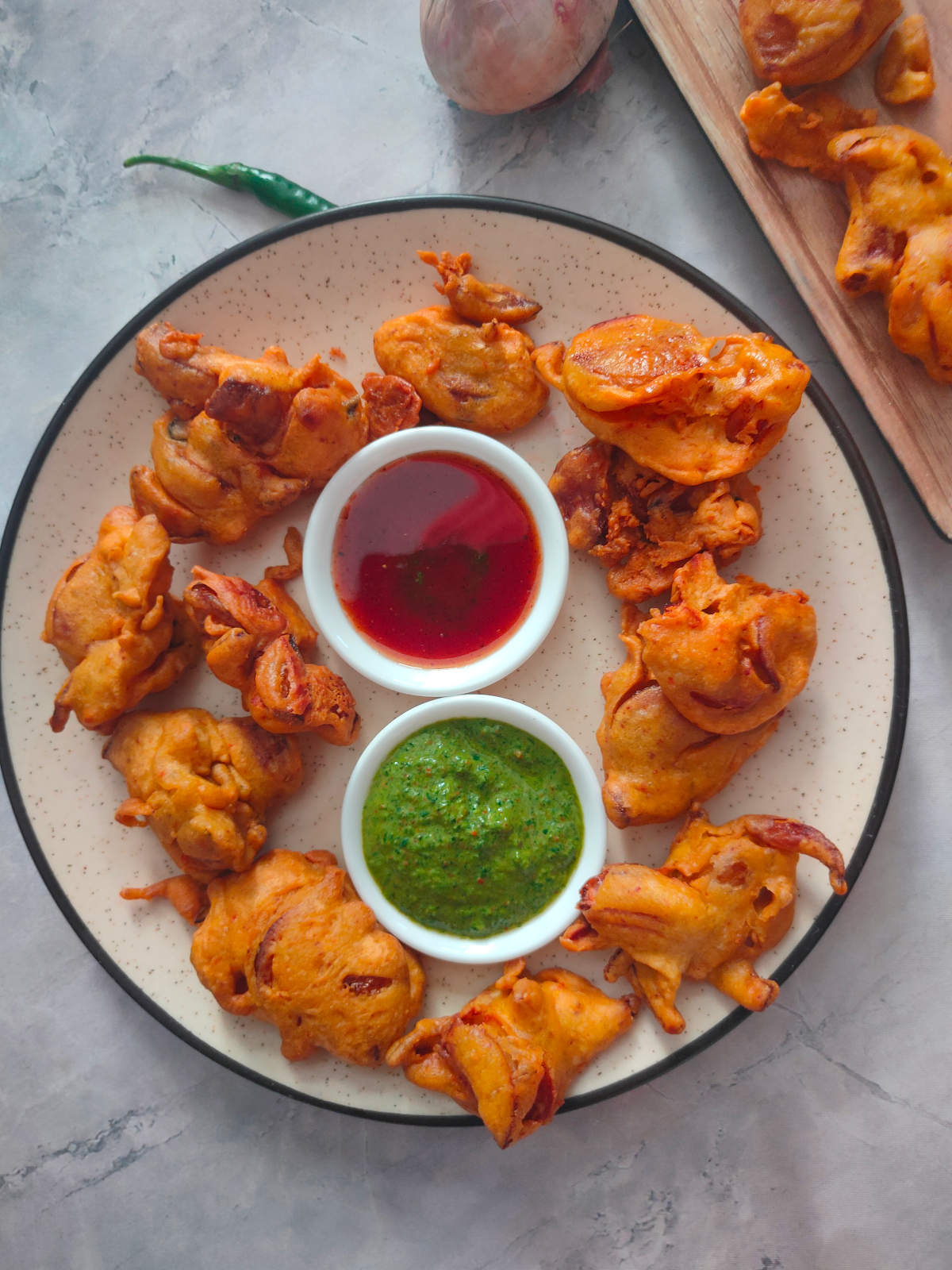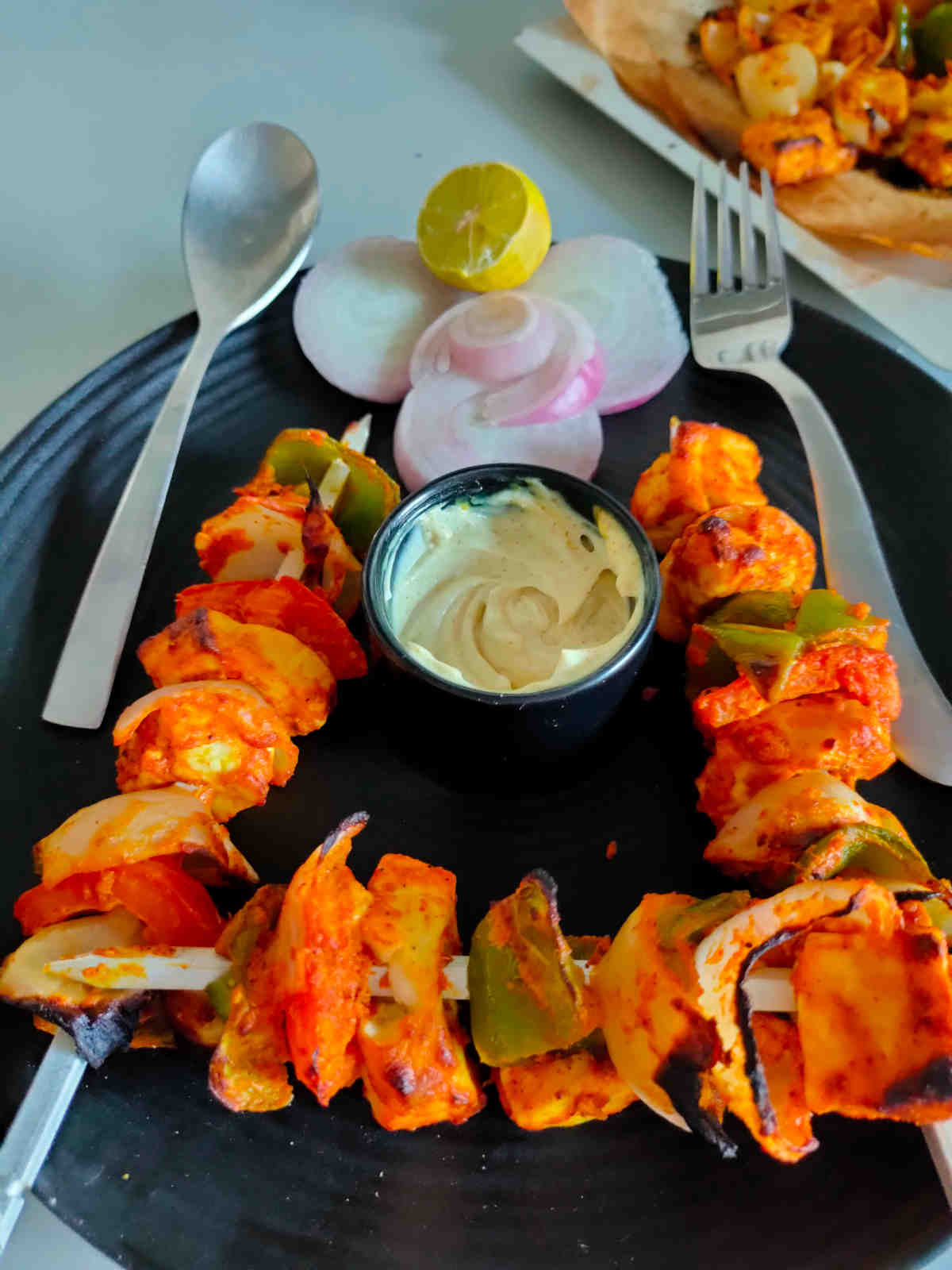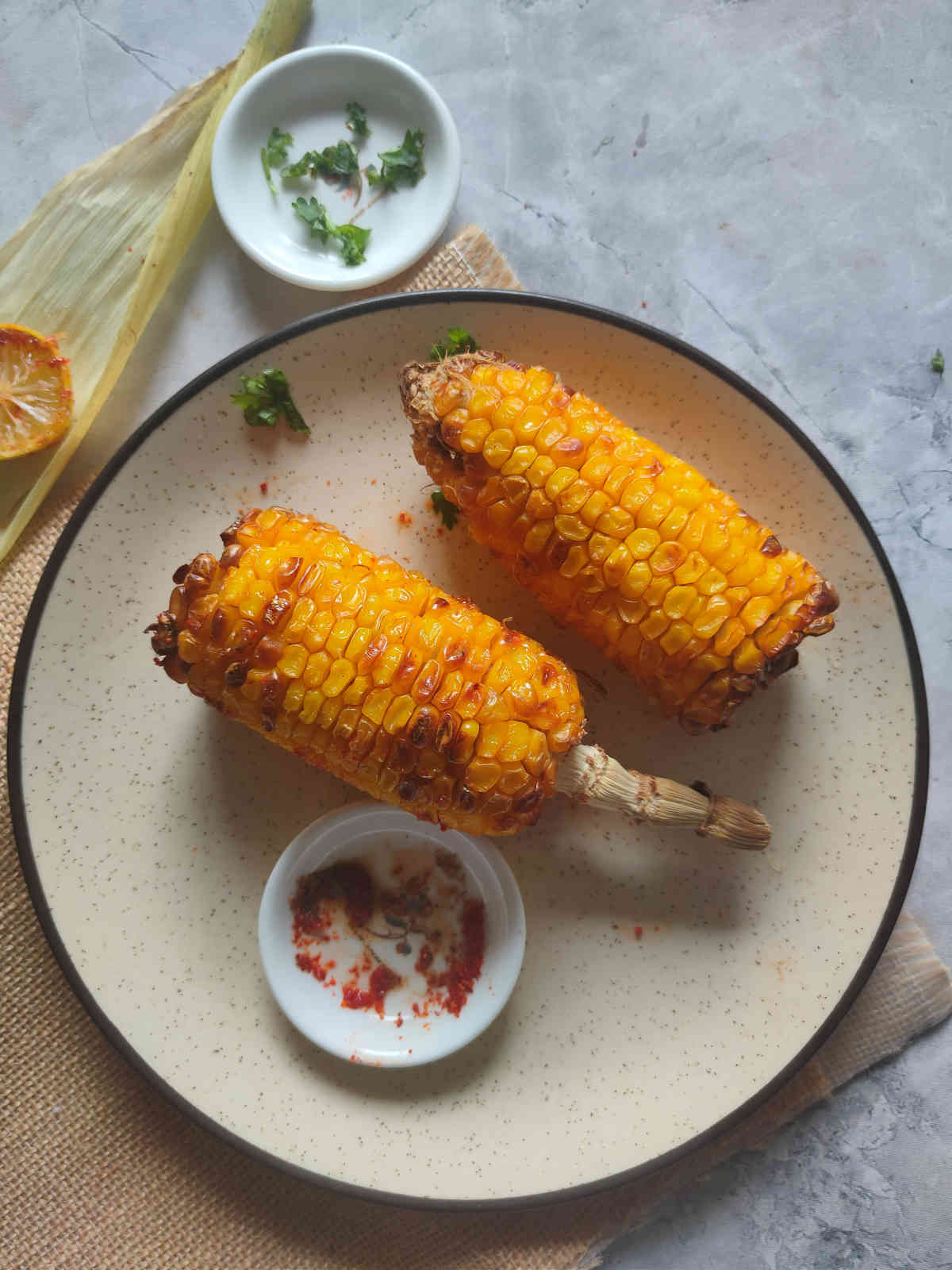 Indian Gravy, Curry, Lentil Recipes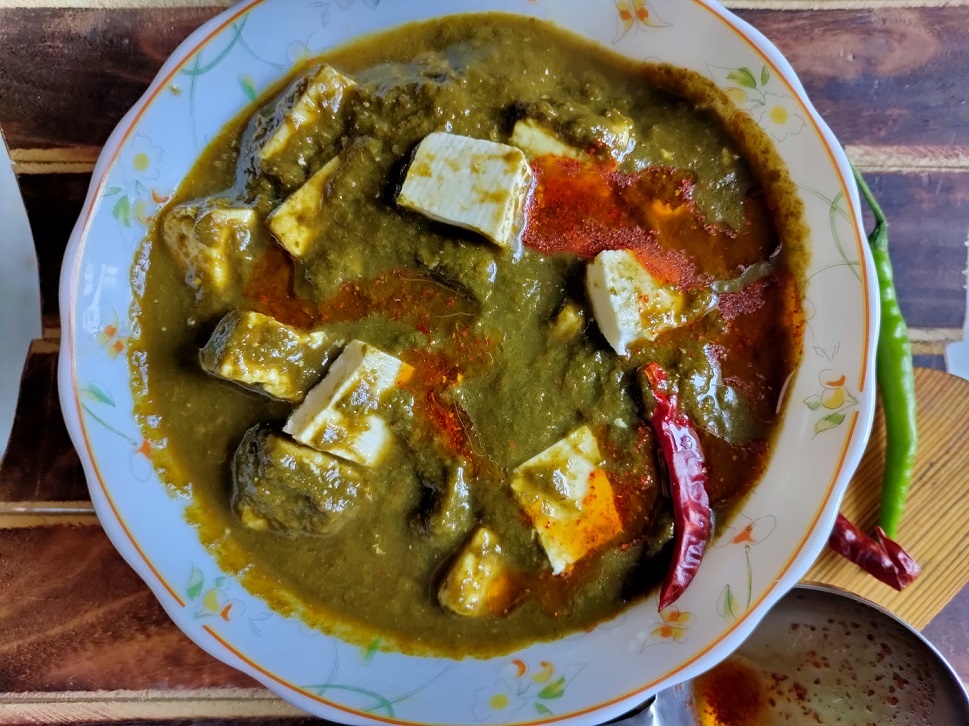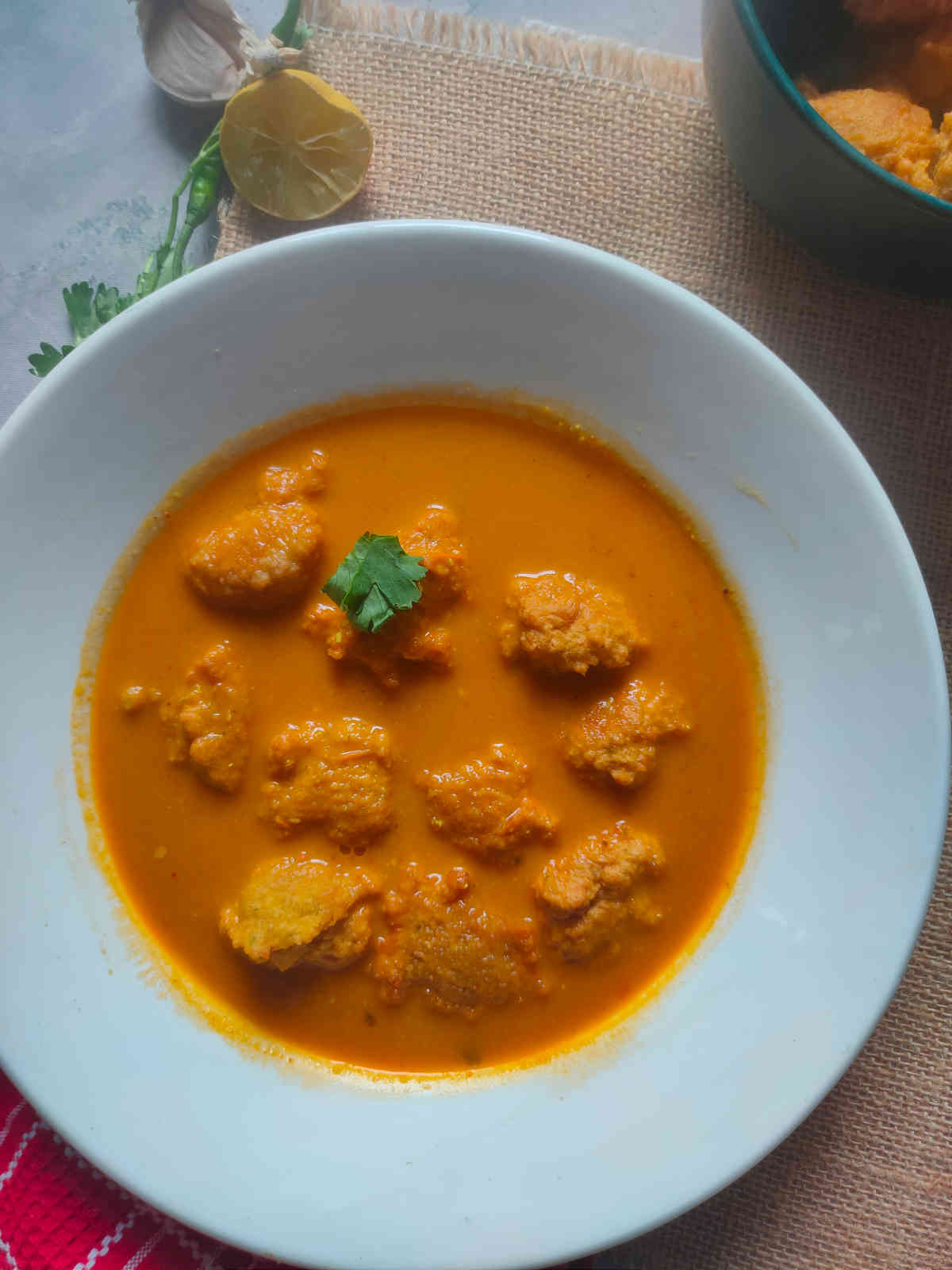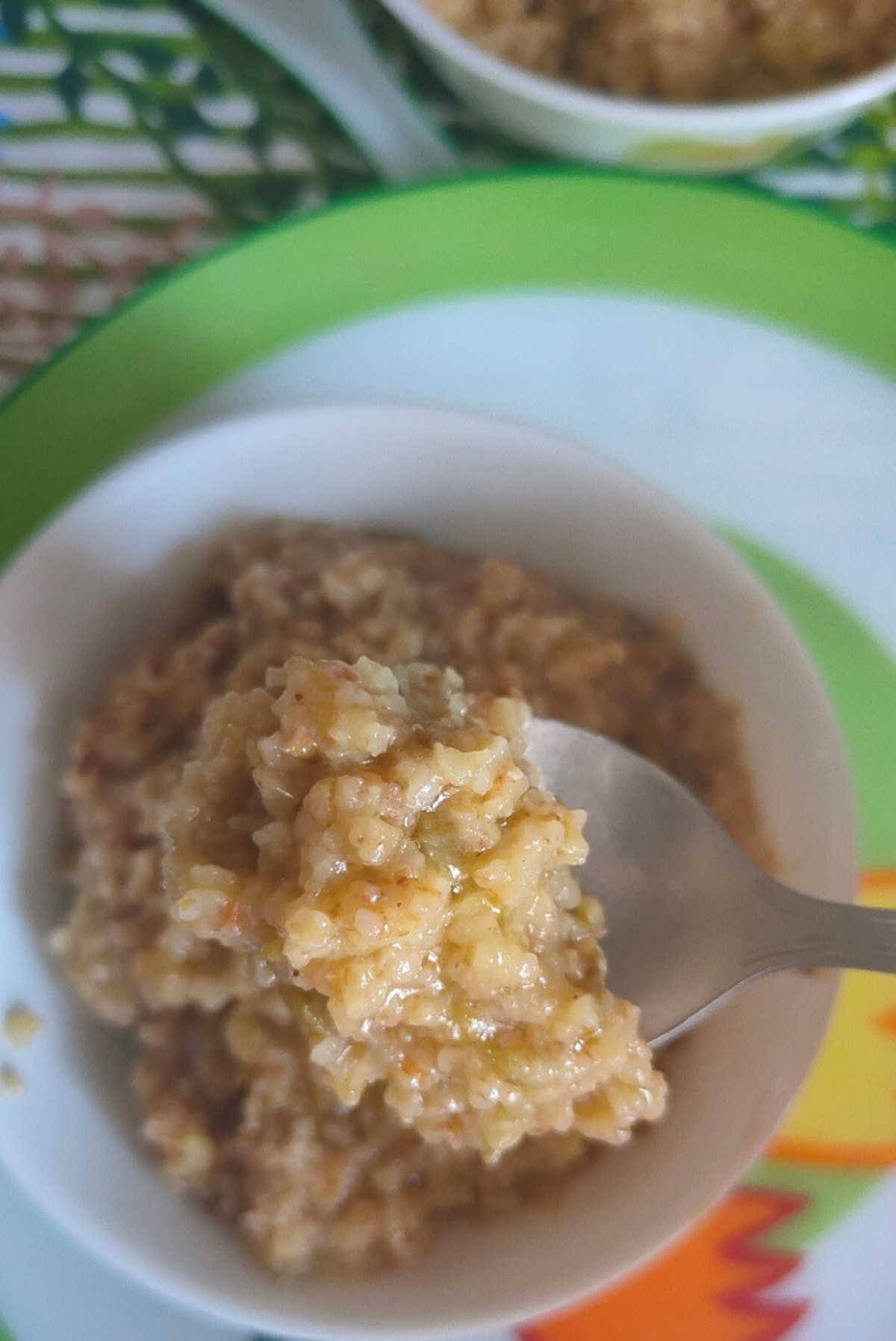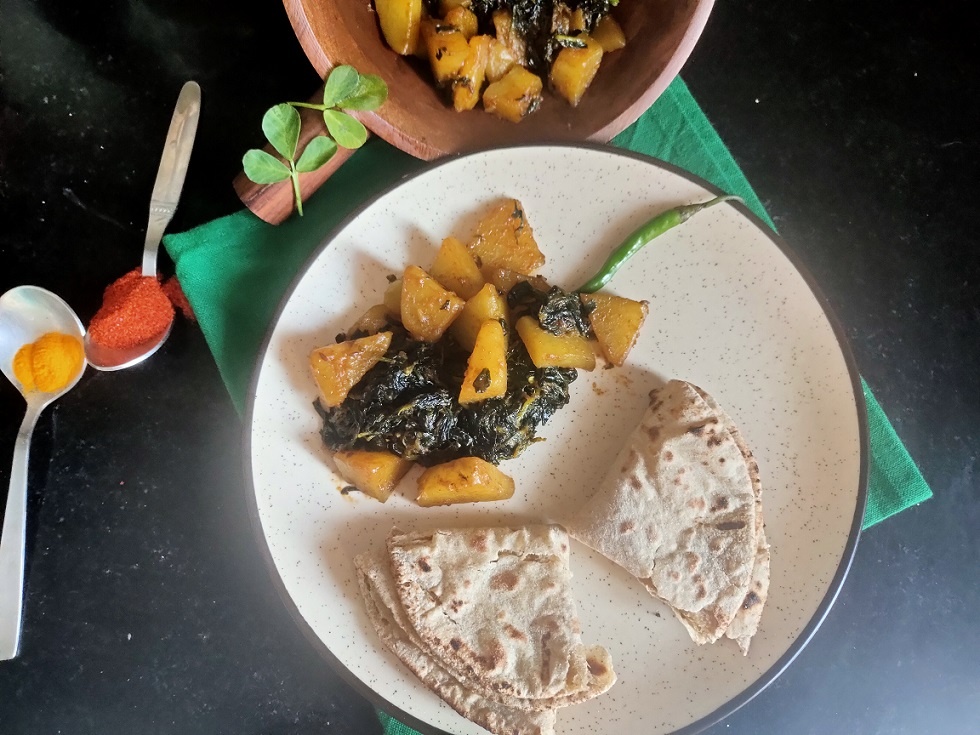 Indian Rice Recipes
Indian Flatbreads/ Paratha
Indian Curds or Yogurt Recipes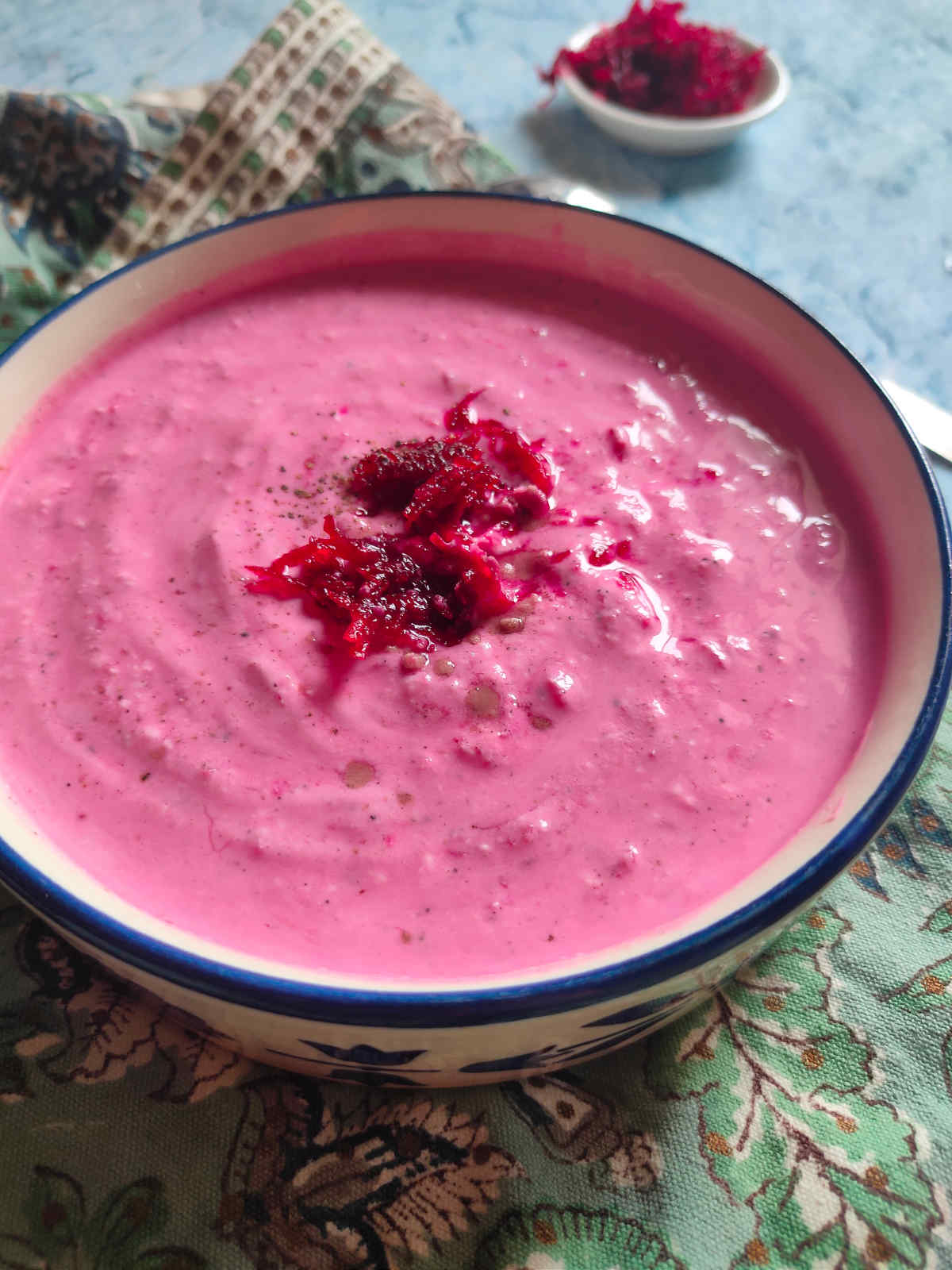 FAQs